Despite its increasing problems, Facebook is still untouchable at the top of the list of social networks with the most active users in the world with 2,449 million. The number of Instagram users is steadily increasing, while the popularity of Snapchat is declining. Twitter's significance seems to be much greater than the sheer number of its users. Still, one network is making giant strides…
While it seems that this ranking among social networks won't be nearly disturbed, lately, the social network, or better – video publishing application, TikTok, has become increasingly popular. It has been downloaded more than 740 million times in 2019 only, more than 800 million times since its launch four years ago, not including users of Android devices in China.
Celebrities Love TikTok
Amongst those users are many celebrities, brands, and influencers who want to take advantage of the potential of the network. Thus, TikTok profiles were opened by television presenter and comedian Jimmy Fallon, skater Tony Hawk, etc. Famous actors such as Jake Paul and Dwayne 'The Rock' Johnson are among the millions of people downloading the app to take part in dance crazes and challenges.
The increasing number of users of this network has also contributed to the increase in revenues, which have more than tripled in the last year or two. The number of TikTok's users has risen so much that it's now the seventh most popular social media platform in the world, having over 800 million active users.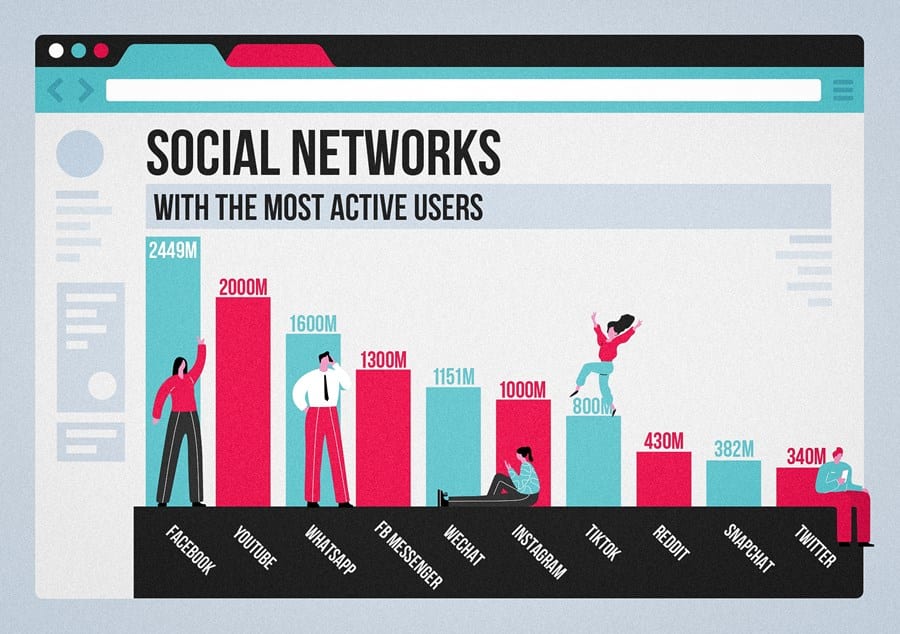 Credit: Betway
By the way, TikTok is reminiscent of Vine, a network that used to share short videos and was very popular for some time but failed to survive in a market completely dominated by Instagram. Now, TikTok is the one that allows users to post online videos that are short, editable, slow motion, or accelerated, and the ability to add different filters. Other users can comment and like the posts of their followers, as well as upload them to other platforms.
The First Asian App to Succeed in the US
The network was launched in 2016 by Chinese company ByteDance, which a year later took over the popular video app Musical.ly, joined to TikTok in 2018. After that, TikTok's popularity began to grow rapidly in the US and other countries, so Apptopia, a mobile app analytics company, estimated that TikTok could be the first Asian social network to achieve long-term success in America.
Actually, market research conducted by the company eMarketer prognoses the increase in the number of TikTok users in the United States from 37.2 million in 2019 to 45.4 million in 2020. They boldly estimate it will reach 60.3 million by the end of 2024.
And just how popular TikTok really became, is best illustrated by the fact that the app was copied by no one else but Facebook. Mark Zuckerberg has recognized the great potential in applications like TikTok, predominantly aimed at younger users whose editable short videos often focus on music. Facebook's app Lasso also provides the number of options as its Chinese competitor, but it's neither nearly as popular nor has a large number of users as TikTok.