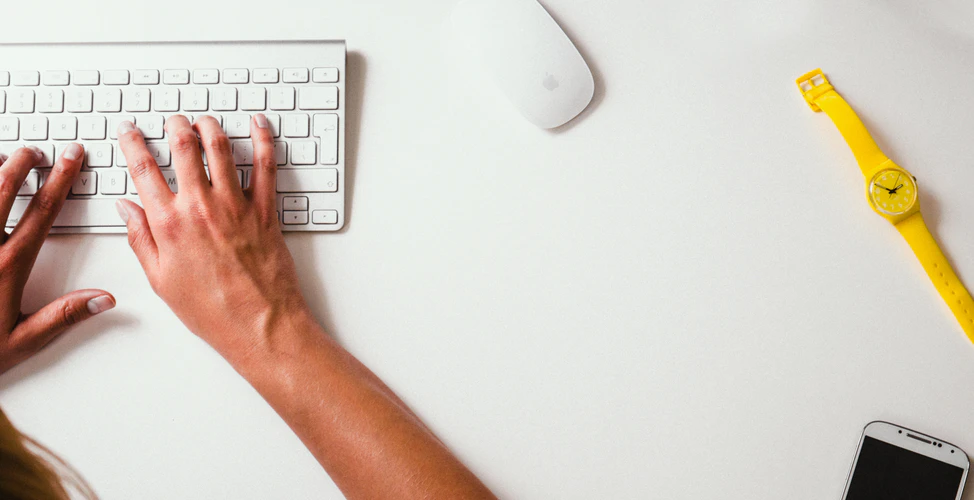 Marketing emails are the perfect way for you to keep in touch with those who have subscribed to your email list. A common type of marketing email is the 'newsletter', but announcements, promotions and follow-ups also fall under this category. If you're a business owner, big or small, you want to use this marketing tactic to create leads in order to generate sales, maintain customer/client interest or increase your website's viewership!
Running effective email marketing campaigns is easier than you think and there are a few simple but important steps you need to take. Here's a handy checklist to help you get started:
1. Create your email marketing list
This is a bit of a no-brainer because if you don't have addresses to send your email to…well, then you don't really have a campaign! So, you'll need to gather emails – here are some dos and don'ts:
While it sounds tempting to simply buy an email list, this is most definitely the WRONG thing to do! Emails from these lists, according to Hubspot.com, are rarely of quality and using such lists really isn't good for your campaign. Also, doing this violates data protection acts like GDPR! Effective email marketing campaigns require recipients to actually engage with them and it's absolutely no good if you start things off with something that seems like spam.
What do you do instead? You can create your list by placing a 'sign-up' feature at key locations of your website – the homepage is most definitely one such place! You can have pop-ups appear at the end of each content page but remember to not let it distract your site visitors from your website content. Let visitors know that you'll let them know when more good content arrives by having them sign-up voluntarily!
2. Plan your emails
Now you have your email marketing list handy, it's time to plan your campaign/s. A few key questions you have to ask yourself are:
What are my goals? How often do I want to send emails? Is this particular email relevant for my whole list?
A good way to start planning is to create several email databases from the ones you already have. If you have an announcement that you'd like to send to only your male clients (for example: of a promotion for something to surprise the special lady in their life), it doesn't make sense to send it to all your clients. Services like Mailchimp can help you do this by sorting emails based on something like geolocation, amongst other things.
Possibly the most important thing that you should do in this planning stage is to create an email template to use over and over again. This isn't just important for branding, it's also extremely important for reader retention. Create one that is friendly to all devices – phones, tablets, laptops, whatever! Litmus reported that 43 percent of people open their emails on their mobile devices, so keep that in mind when creating a template!
3. Create your campaign!
Create an email marketing list, check! Plan email marketing campaigns, check! Now you have to create the body of your email. This is where you have the bulk of your information for your recipients to read and as such is probably the most important step, so don't take it lightly! Here's what you need to do:
Create a short and eye-catching subject line
Be short and to the point, tell your clients what is inside the email in as few words as possible. Pique their interest and have them click into the email rather than toss it into the bin, but at the same time don't be creepy. While the 'creepy' tactic may have worked for former U.S. President Obama, it might not work for you – unless that is your brand and what you are known for.
Be clear in your copywriting
A little story is great but try your best not to waffle-on too much. Get to the point of your email quickly and make sure your message is clear. If you're not, then no one might actually know what you're trying to broadcast and might just delete the email.  "If you're not confident in your writing abilities, find someone to do the copy writing for you."
Have a clear call-to-action
A call-to-action (CTA) is where you get your clients to engage with your emails. Do you want them to read your new article? Give them a link that will send them directly there. Do you want your clients to follow you on social media? Add buttons to your pages onto the email. Make sure the CTAs are visible and striking, make them separate from the rest of the body.
4. Testing, testing
Okay, maybe this might be the most important step. I believe so because if you don't test your emails, you might not know if your templates are visually appealing or if they work across devices. Maybe your email body is too wordy or maybe your CTA buttons don't work! Testing your marketing emails is the best way to solve all of the above.
Plenty of email marketing services provide tools needed to test your emails – use them to their fullest potential.
5. Send your emails!
There's only so much preparing you can do before you hit 'Send' – so now is the perfect time to do it. But things don't end here. Your ongoing email marketing campaigns can tell you lots about what is going right (and what is going wrong) so you can repeat the same tactics (or omit them!) in future marketing emails.
There are lessons to be learned during each and every campaign you run, so make sure you keep an eye out for what works and what doesn't!
Recap… How to launch effective email marketing campaign
In a nutshell, this is what you need to do to:
Create an email marketing database (of quality)
Plan your marketing emails
Produce your emails
Test your email
Hit send
Just follow these simple steps and you'll be on your way to start producing successful email marketing campaigns in no time!
Author Bio:
Larry Alton is a blogger and passionate writer at Managerteams.com. She loves cooking and is fond of travelling.