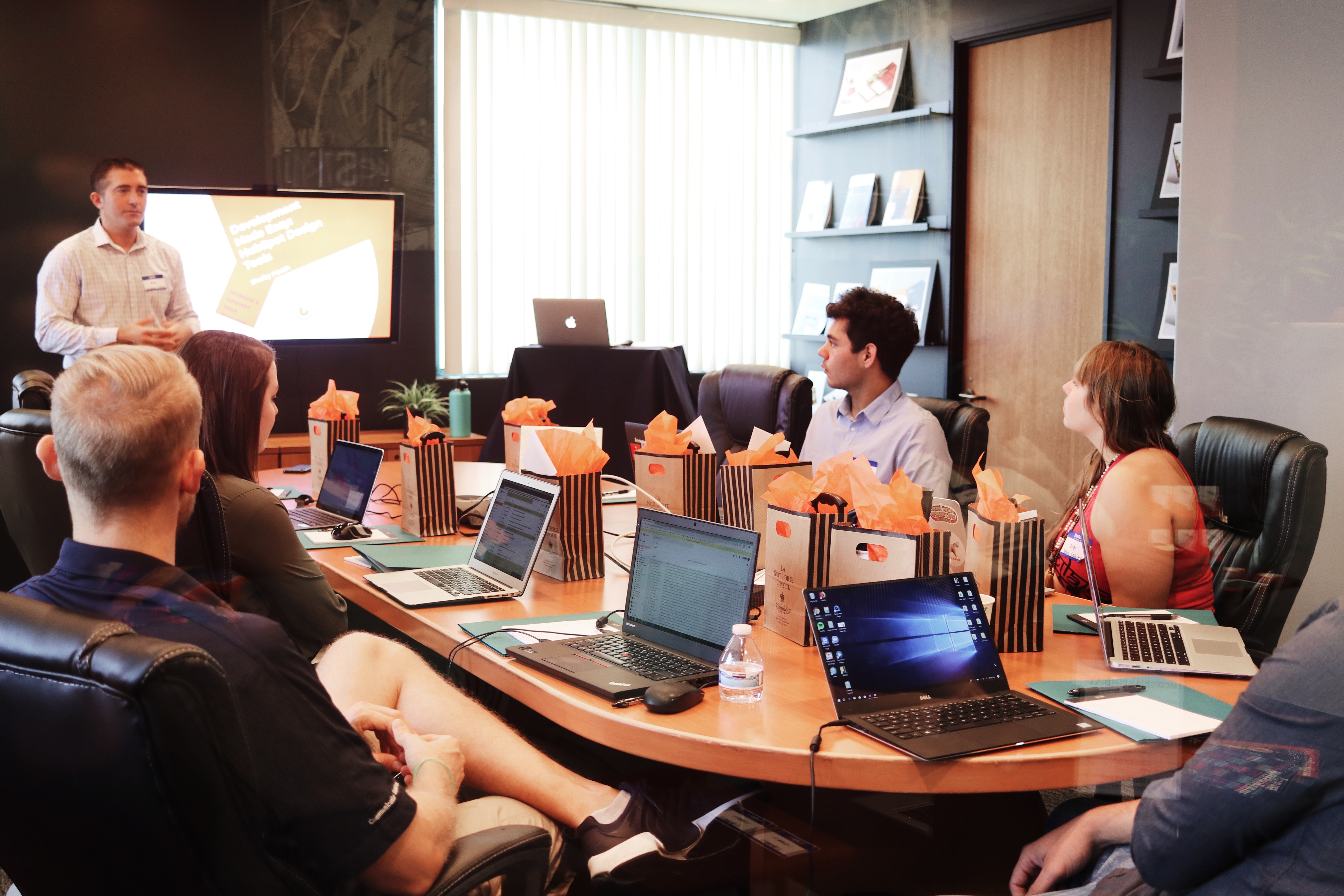 Putting on a conference can be incredibly stressful. From choosing themes to inviting speakers, finding the perfect venue and organising catering, there are so many variables. You want to put on the best event possible and make sure your conference participants have an enjoyable and educational experience.
It's not always possible to control the quality of the talks and workshops – no matter how hard you try! But you can make sure your guests have a positive experience by putting together the perfect conference handout.
Going green is a big consideration. You don't want to fill your bag with junk that's just going to go to landfill. But with the right bag of goodies, your participants will definitely remember your event in a positive way.
Why conference kits?
Conference kits come in all different shapes and sizes. It's possible to go totally overboard and blow your budget on useless items. At the other extreme, if you skimp too much, guests can feel like they haven't got their money's worth. Let's face it, attending a conference can be a large expense, and people want to feel like they got good value for money.
A lot of items that have traditionally gone into swag bags can now be delivered online. For example, programs, contact lists and room maps. But don't underestimate the power of a physical copy – people don't want to have to pull out their phone every time they need to check on a speaker or event.
Physical objects have a wonderful psychological effect. They immediately have value. Nobody knows that you spent $25,000 developing a conference app – but they will appreciate a physical program that they can hold and touch.
The thing to keep in mind when building your perfect conference kit is usability. Are your items going to actually be used by your attendees? Always keep the user experience front of mind.
The Conference kit essentials
The first thing to consider is the conference bag or satchel. You need something to put your goodies into! In recent years, there has been a move away from satchels or briefcase style bags – they are often cheaply made and aren't very useful after the event. Everyone has a few of these bags piled up at home where they gather dust until they make their way to the thrift store.
Instead, think of something that can be reused. A well-made cotton or jute tote is a great alternative because it doubles as a shopping bag after the event. Gym bags are another popular and reusable option. Focus on good quality and don't cover it in logos. Instead, keep branding discreet. Choose a great quote or fun image that encapsulates your event's theme and make that the focus.
With venues moving away from plastic, you definitely want to include a reusable water bottle for your guests. This is also a brilliant opportunity to feature your sponsors. But again, make sure you select a good quality design and minimal branding to ensure that your guests will reuse these long after the conference is over.
And mostly importantly, you absolutely must supply printed copies of the program, list of speakers, and map of the venue. Even in this digital age, people love to hold a copy of the schedule in their hands. Yes, they will toss these out at the end of the event, so make sure you have a recycling scheme in place. But they will find them invaluable during the conference.
Bonus extras for your swag bag
With the essentials out of the way, it's time to think about other items that can add value for your guests. Pens, pencils and notebooks are always useful, but consider your audience when selecting which types. It can be tempting to include a branded leather-bound journal – and maybe that's the right fit for your event. But a simple notebook is much more useful because people can tear pages out. Remember, you want your focus to be on usability!
Studies show that people won't use stuff that's covered in tacky branding. So a great way to feature your sponsors is to print custom stickers. Nobody wants just a logo (unless it's really cool) so think about what your audience would actually use. Try mason jar labels at a food conference, or planner icons if productivity is a theme. School book labels are always handy and double as gifts for attendees' kids. Custom stickers are also an opportunity to personalise your conference handout. People love to see their name in print so why not provide a sheet of fun stickers with each guest's name?
Finally, to really impress your attendees, throw a few snacks into your swag bag. It can be a long time between breaks and everyone appreciates an extra energy burst!
Next level goodies
If you've got room in your budget, you can splurge on gadgets, toiletries, and luxuries. Devices like chargers or power banks are firm favourites. Steer clear of USB memory sticks – nobody uses these anymore – and instead send a follow up email with links to your online resources. For a nice touch, include some good quality moisturiser or other gender-free toiletries. And for a touch of luxury, consider gift cards, restaurant vouchers, or tickets to local events.
The important thing is to get the basics right. Even on a tight budget, your focus should be on good quality, functionality and reusability. Once you've taken care of the basics, then you can see how much budget you have for upscaling and personalisation.