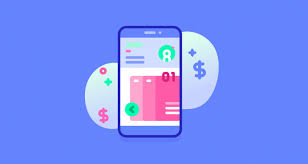 Hello, guys!
Today, I'll tell you about a very interesting topic "A Complete Guide to Mobile App Development Cost in 2020"
Are you ready to read? Let's go.
IT technologies are developing rapidly nowadays, concentrating huge opportunities for both ordinary users (consumers) and companies. Our world has already become mobile, but the process of increasing the number of mobile devices still goes on. Accordingly, the use of mobile phones is also increasing. The main part of the phone is mobile applications. People use phones for different purposes. Everyone uses applications: one downloads various fitness programs that can count the distance that you have run, the number of burned calories; another downloads apps to learn foreign languages. Have you ever thought about how much it cost to develop such a mobile application? If you haven't and you want to create an app, this post is just for you!
How much does it cost to develop an app in 2020?
I think that it is clear that there is no specific answer to this question. I can only talk about approximate prices. A basic mobile app for one platform costs $25,000 – $50,000. A medium-complexity app for one platform costs around $50,000 – $75,000. A complex app for one platform costs more than $75,000. The price may be different. It depends on various factors. For instance, when you buy an apartment, the price might depend on many factors:
how big the apartment is
in which house it is located
what modern conveniences have a flat: gas, electricity, hot and cold running water.
In the same way, everything works with the mobile app or website.
For example:
application functionality
working territory of the application
number of platforms where it will be developed (iOS, Android, web, etc.)
native or cross platform
team setup
the geographical location of a team
back-end infrastructure
app administration
app maintenance cost
and of course, customisation of visual design.
So, let's consider some of them
1. Functionality of mobile application
Do you want to create a game app? In this case, your app should have such features: simplicity, stunning graphics, amazing gameplay, sound effects. In case if you want to create a social app like WhatsApp, Facebook, Instagram, TikTok, your app should have different functions, such as chat, news feed, video calls, account creation, image filtering, image loads, searching for posts or users, music sync, filters, video creation/playback, and posting through the site, multi-language support, searching tools.
Of course you can create new features that do not exist in any application yet. Have you already imagined how cool your application will be? I think the answer is yes. And now think about the price. You need a lot of money to be spent on these functions.
2. Function "search"
This feature is supposed to be one of the main functions in the application. Each app has this feature. You can improve it and make it special. The price may depend on the type of search query. The cost starts from 250-500 dollars.
3. Multi-language support
What is Multi-language? Multi-language is when something is expressed in two or more languages.
This function is not so expensive. The price will be about $350-750. The scope of data and UI adjustments are considered to be the chief criterion that has the direct influence on this task and cost.
4. Number of platforms where the application will be developed
The next important point in creating an application is to choose the operating system for your future application. We are all aware of two operating system platforms: the Apple App Store or the Google Play Store.
As far as we know, the Apple App Store and Google Play Store provides the ability to create an application, but the development process differs in many ways.
What is better and what is the difference between them? What is cheaper and what is more expensive? What are the advantages and disadvantages of both systems?
Let's find out.
The Apple App Store
IOS is a closed operating system because only Apple users can use it. If you download a mobile application once, you can use it on all of your other devices. Apple has created the first truly innovative mobile operating system after the introduction of the first iPhone in 2007. Of course users need mobile applications of the highest quality. One of the advantages of Apple is quality, that the company has provided for a large number of users. Next step is that a developer has to pay a hefty amount of $100 every year for every app he publishes. As a result, Apple store apps are more expensive.
Android is an open operating system and it can be installed on a multitude of different devices. The Android system is cheaper than IOS. The Android system is a leader in the number of devices and downloads, but IOS brings much more income. Now, I want to compare these two operating systems according to a few aspects.
Application development on Android is technically more difficult, because of the fragmentation of multiple versions.
If you want to become an Android developer, you should pay a flat rate of $25. If you want to become an IOS developer, you should pay $99 each year.
In Google Play you can change the title of a mobile app at any time, while in the Apple App Store you can't change the title of your application. In Google Play 30 characters are allowed to be in the app name; Apple can consist of 255 characters.
Apple monetizes better mobile apps and offers possibilities for developers to make money, contrary to the Google Play Store.
So, if your application is only for one platform, the price will be almost the same for the Android system as well as for the IOS system. In case if your mobile app will support two platforms or more, the price will be much higher.
5. Native or cross-platform app development
In short, native apps are assigned only for one platform. For example, Apple prefers Objective-C and Swift for IOS. Google prefers Java for Android. You need two development teams. Native app development has stable and fast performance, maximum app lifetime, less confinement in the architecture and functions.
Cross-platform apps are assigned for multiple platforms. Cross-platform development is cheaper than the native platform development. In this case you need only one mobile development team. The development takes less time and resources.
The prices of cross-platform mobile apps can start around $5000 and exceed $1,000, 000. A small app with few functions may cost from $5,000 to $10,000. In general, cross-platform development is cheaper than native app development.


6. Team setup


Another factor that will affect your budget is the team setup.
A typical development team consists of:
1 Product Owner (from you side)
1 Scrum Master
1 Quality Assurance Engineer
2 Android developers
2 iOS developers
1 Business Analyst (optional)
UX/ UI Designer (optional)
A Business Analyst is not an obligatory member of the team, but if you want you can include him in your team. You have to think about the advantages and disadvantages, and decide which set of teams do you need.


7. The geographical location of the development team
If you want to hire a development team locally, your choice is very limited. The advantage of developing an app locally is that it is easier to communicate and it boosts your chances of success. You can use such possibilities as outsourcing. There are two types of developers that can become app creators: freelancers or professional teams. Now I want to make a small comparison of freelancers and professional teams.
Freelancers:
You can ask to remake something what is wrong with the app and that will be done for free
Work will be almost of the same quality as in a professional team
low price (this is the most important point for us)
Professional team:
quality
quickness
more expensive
The price of the development team will also depend on their geographical location. The hourly rates of software developers is much higher in countries such as the UK, the United States, and Australia than in locations such as India, China, Poland or Ukraine. For example, an app development in the USA costs about $70 to $100; in India, Pakistan and other Asian countries it is usually less than $25/hour. An app development in Ukraine costs $40.


8. Customisation of visual design
Design plays a great role in the success of your mobile app. The design of your mobile application will attract users and it will become more popular. I think that design is one of the few factors in which you have to invest money. Your design can cost about $2000 up to $35000 and more. App design is expensive, especially for IOS because App Store applications are more profitable than in Google Store. The App Store also has strict design guidelines. The design only for iPhone will cost $500 up to $10,000 and more. It also depends on the app's complexity, size and designer's hourly rates. The price for an Android app will depend on your aims. If you want to make a design for many versions and devices it will cost more money. In India or Pakistan the price of the design is $10–20/hour. In Eastern Europe it is $25–45/hour. In Western Europe it is $40–60/hour.
Can I change the cost of developing a mobile application?
No doubt. I'll give you some tipps. You need:
to prioritize features on early stages
to involve Quality Assurance (QA) early
to outsource the development team.
Conclusion
To draw the conclusion, one can say that the cost of your mobile app will depend on many factors such as: the number of platforms, native or cross platform, team setup, app administration, customisation of visual design. I think that now you can compare all advantages and disadvantages of creating a mobile app, prices of all functions and decide what you want exactly.
I hope that my post was really informative and useful for you.
Thanks for your attention. Take care of yourself!