Olive oil has successfully made its way to the mainstream market over the past few decades. It is used in countless recipes and is considered to be the healthiest and highest quality oil there is.
The benefits of extra virgin olive oil range from boosting immunity and lowering cardiovascular disease to improving brain health and keeping your skin and hair glowing.
Unfortunately, it has come to light that many olive oil producers nowadays are mixing processed lower quality oils to their olive oil.
Even worse, others have found to add flavors and colorants to low-cost vegetable oil to make it resemble olive oil. These are then marketed as 'extra virgin olive oil' and exported to several countries.
Amongst all these forgeries, finding authentic olive oil can be a task in itself.
Generally, a good quality olive oil can be identified by its pungent smell and somewhat bitter taste. Some may even have a grassy-herbal flavor and persistent aftertaste.
The Process Of Making Olive Oil
The process of making olive oil begins by grinding olives to extract the oil. Grinding can be done by mechanical or chemical means.
Green olives are usually found to produce bitter oil, whereas overripe ones generally make rancid oil. Hence, care must be taken that the olives are perfectly ripened before grinding.
The increased time between the harvest and pressing often results in the poor quality of the olive oil. For the same reason, the highest quality olive oils come from producers who harvest, press, and package in the same location.
Top Olive Oil Producing Destinations
If the ongoing popularity of olive oil has succeeded in whetting your appetite, take a look at some destinations that produce the best olive oil in the world.
Italy
Italy is home to some of the highest quality olive oil producers around the world. The distinct taste of Italian extra virgin olive oil comes from the diverse variety of olives found in the country.
Italy has over 350 different kinds of olives, and each variety is unique in its flavor and attributes. They are either extracted singly or blended for superior flavors.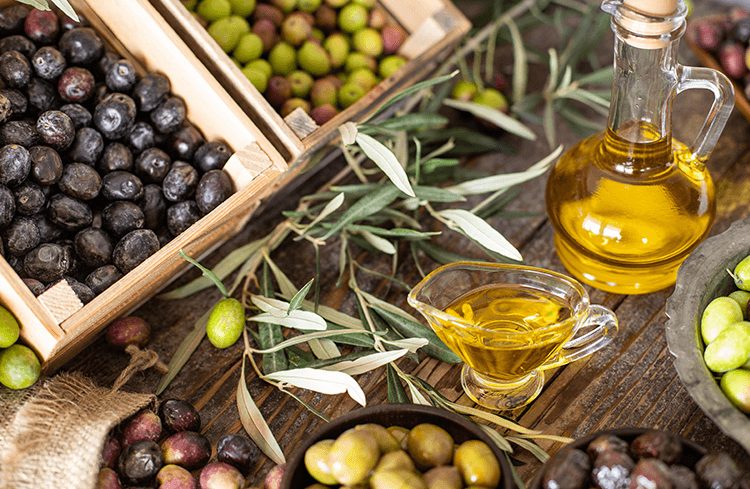 Despite allegations of fraud and scandals doing the rounds in Italian and international news, Italian olive oils are recognized as a superior class in international quality competitions.
Most of the olive farms in Italy are found in the southern region like Sicily, Basilicata, and Sardinia.
The cultivation and production of olive oil there remain mostly in the hands of independent farmers as opposed to greedy companies. Hence, one can be assured of the excellent quality of oil in Italy.
Spain
Spain has been producing olive oil for ages. In fact, archaeological discoveries suggest that the ancient Roman Empire got most of its olive oil supplies from the Andalusia region of Spain.
Almost all the regions in the country cultivate olives, but the highest producer among them is Andalusia.
More than 40% of the olive oil in the country comes from Jaen in northeastern Andalusia. It also accounts for about 20% of the global export of olive oil.
Like Italy, Spain also cultivates a variety of olives. The most common ones are Arbequina, Picual, Hojiblanca, and Cornicabra. The country's Mediterranean climate makes it ideal for growing olives.
Spain has a state-of-the-art system consisting of carefully controlled temperatures and three-phase centrifugal decanters, created to produce the highest quality olive oil.
The olives are taken from harvest to the processing mills, where the oils are extracted and packed into bottles within just a few hours.
Greece
Olives are a significant part of Greek history. After all, the cultivation of the olive tree worldwide began in Greece only at around 3500 BC, in the Early Minoan times.
The ancient Greeks discovered the valuable nutritional quality and medical uses of olive oil long before today's modern scientist.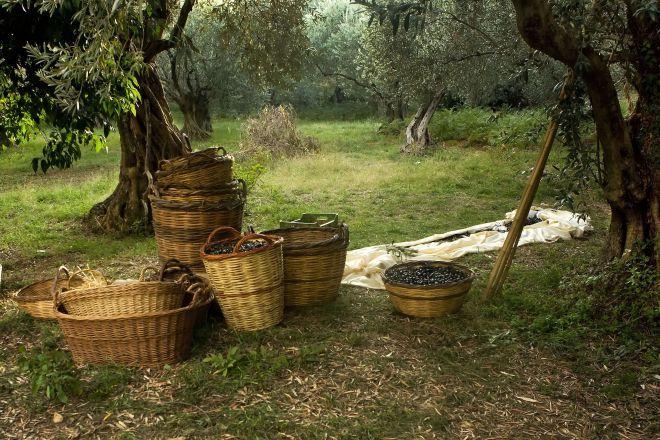 Greek olive oil is viewed by many as the best olive oil in the world today. More than 80% of Greek's olive oil production consists of extra virgin olive oil, leaving behind Italy at approximately 67% and Spain at around 34%.
Greeks are the highest consumer of olive oil per capita in the world and the third-largest producers. They have hundreds of varieties of olives, typically named after the areas where they're grown.
Portugal
Portugal has witnessed a powerful evolution of olive grove productivity over the last few years, especially in Alentejo.
Modern technology has led to significant improvement in the quality of its olive oil. With the current growth rate, it may soon be the third-largest producer of olive oil by 2030.
Portuguese olive groves have considerably evolved from traditional non-competitive plantations to modern and efficient ones. The country has also modernized its olive oil mills with changing times.
USA
America has been producing olive oil for more than 150 years now.
Approximately 45,000 acres of olives are planted in the United States exclusively for the production of oils. About 5% of the olive consumed in the US is produced in the country itself.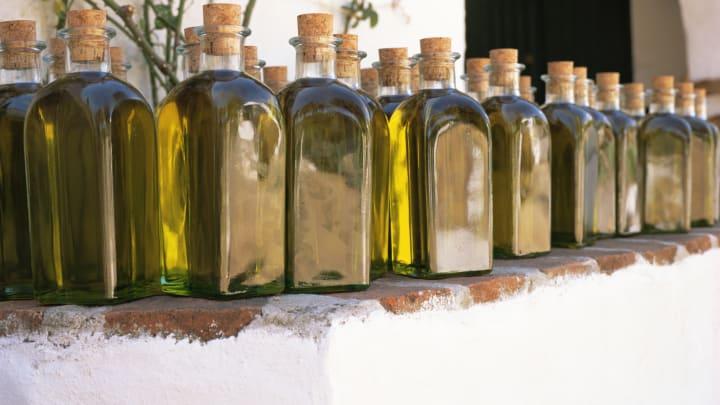 The United States consumes about 90 million gallons of olive oil annually, making them the largest market for olive oil outside Europe.
The most prominent oil-producing states are California, Florida, Arizona, Georgia, Hawaii, Texas, and Oregon.
Tunisia
Tunisia, a country in North Africa, is the largest exporter of organic olive oil in the world and the second-largest olive producer after Spain. It has an excellent reputation for providing superior quality olive oil.
Olive oils produced from its chemical-free orchards have won medals at international competitions in London and Los Angeles. Yet, oddly enough, Tunisian olive oils are not known by many foreign consumers.
This is because Tunisian oils are mostly exported in bulk to countries like Italy and Spain, where they get mixed with local oils. They are then marketed around the world in Italian or Spanish brand names.
Conclusion
This was a quick look at the regions known to produce the best olive oil in the world. As we can see, the production and consumption of this liquid gold are rising globally.
Hop on board the health trend today by incorporating more of this healthy oil into your daily diet!