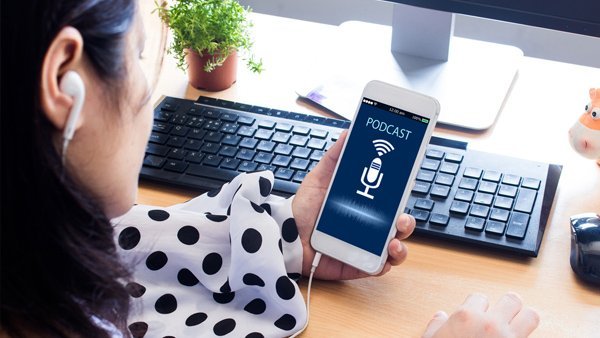 The population has seen an innumerable amount of changes in the past few decades. From the change in the political sphere to the rise of web-based technologies, there have been so many alterations to our society that it has been difficult to keep up! One of the biggest changes our world has seen since the rise of the Internet is the way that people consume media. From entities like streaming services to the creation of new forms of media, the world has seen incredible changes in the past few decades. One of the newer forms of media that has spawned from the Internet is podcasts.
Podcasts are an incredibly interesting and different way to enjoy media. They are audio streams that are similar to radio shows, except they are released on the web for people to enjoy live, or to prerecorded shows. They range from news broadcasting to comedy sketches, and everything in between. As they grow in popularity, it is important to become familiar with podcasts. While there are many different types of podcasts, ones that are about technical and innovative subjects are generally some of the more interesting ones. Learning about the top podcasts is important for becoming a more well-adjusted member of society in the 21st century:
 Analog(ue)
Analog(ue) is one of the most exciting podcasts that has to do with technology and innovation. While many podcasts discuss actual technology news and updates, this podcast focuses on the human aspects of tech and how it has affected our society. Segments touch on a myriad of different subjects, ranging from integrating Apple Watches into your daily life routine or how to find time for a weekly coding project. Analog(ue) touches on the human side of tech, making it an incredibly interesting show to listen to.
 Chapo Trap House
Another informative and interesting podcast to listen to is Chapo Trap House. The show, led by Felix Biederman and his co-hosts Virgil Texas, Amber A'Lee Frost, Matt Christman, and Matt Menaker discuss politics, entertainment, tech, and more – all with a hilarious spin on it. It is an innovative podcast for the way it mixes these news-worthy subjects with black comedy in order to create a funny show that entertains, informs, and excites its listeners on every episode. Give a listen to Felix Biederman and the rest of the crew on Chapo Trap House if you want to understand how podcasts in today's era should sound.
Rocket
Rocket is another top podcast that discusses the subject of technology. The show is hosted by an all-female cast, and is actually one of the first and most popular women-led podcast. The show's hosts, Christina Warren, Brianna Wu, and Simone de Rochefort discuss topics like tech, geek culture, comics, movies, video games, and much more in order to inform their audience about what's hot in the tech world.
 Final Thoughts
The podcast is an incredibly stimulating and thought-provoking form of media. It appeals to those who want to listen and learn, which is why so many of them focus on technical and innovative subjects. Analog(ue), Chapo Trap House, and Rocket are three excellent examples of podcasts that delve into these topics, and listening to them will certainly make you a smarter and more informed individual.