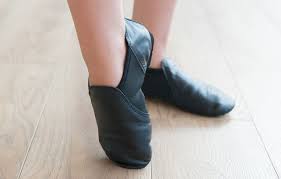 Dancers commonly use jazz shoes. It has soles made of shock-absorbing rubber, slightly elevated heels, and uppers made of quality leather. Having jazz shoes can be a sensible investment for any smart dancer. It is made for a certain dance genre, but these slip-on shoes are quintessential accessories if you want to achieve movement flexibility.
Unknown to many, this dance footwear comes in a variety of shapes and sizes. These dancing shoes are popular among professionals to protect their feet during routine practices and prevent injuries from happening.
Jazz shoes are traditionally made from tan or dyed-black leather. But a variety of colour choices has emerged to help dancers create a unique persona. With so many options, looking for the perfect fit often becomes a complicated journey, especially for beginners.
Understanding the Styles of Jazz Shoes
There are various jazz shoe styles – from full-sole, split-soles, jazz boots, to trainers. The key to finding the right fit includes understanding your foot's size and structure and determining the type of dance routine to execute.
Full-sole. This type of jazz shoe is ideally made for young, novice dancers. They are particularly helpful in building strong and souffle feet, allowing you to work through your pointe, and demi-pointe.
Split-sole. Split soles are typically laced-up and look like full-sole jazz shoes. The only difference is the construction which hugs the arch of your feet. This type of jazz shoe is perfect for dancers who would like to highlight their foot arch while enhancing the line of their foot.
Jazz boots. Jazz dancers who are opting for full foot support benefit from its ankle-length structure. They are some of the most versatile dancing shoes available in closed or laced-up versions.
Jazz trainers. This footwear is ideally constructed as a teaching shoe. Its soles and frames are sturdier, allowing a dancer to do the pointe technique with ease. The toe casing and design are snugly made to provide full foot support while allowing the wearer to make precisely choreographed movements.
Choosing a Jazz Shoe That Fits
Everyone has different needs, and jazz shoes are not one size fits all footwear. They also come in various styles and designs to accommodate a person's personality. Professional jazz dancers though, always recommend a snug fit to avoid rubbing or cramping the foot.
A small fit can cause bunions, while loose footwear affects your dancing comfort and routine execution. There are many factors to consider when buying jazz shoes for the first time. Primarily, consider the sole material because it provides the traction you need when dancing.
Another important factor to consider is durability. Cheap jazz footwear is almost always poorly constructed with substandard materials. When opting for quality jazz shoes, always consider trusted brands that are known to deliver.
1. Dance shoes
Of each sort! Particularly at a tryout, it is essential to bring an assortment of shoes. Notwithstanding your fundamental artful dance shoes or jazz tennis shoes, make a point to pack shoes for all the strength dance structures you can do, for example, tap or pointe. No one can tell what sort of moving you'll be approached to perform. A choreographer may out of nowhere need to see an alternate style regardless of whether it wasn't determined in the tryout notice, particularly if your list of qualifications demonstrates you can do it. Furthermore, women, consistently have something with a heel.
2. Additional leggings, leotard, and warm-ups
In the event of tears, runs, stains, or exorbitant perspiring, you need to have a reinforcement pair of leggings and clean leotard. Furthermore, as temperatures in studios and theaters are flighty and can fluctuate generally, it is essential to have warm-up garments you can layer on top and eliminate without any problem.
3. Hairbrush, brush, versatile ties, barrettes, pins, and hairspray
Traditional artists specifically should be fastidious in wearing a slick haircut that will remain set up and not meddle with the look or execution of their developments. Likewise, it searches useful for your polished methodology and readiness when you can be there with an extra flexible or barrette to offer.
4. Towel
Indeed, even in chilly climate, artists sweat. Especially when accomplishing accomplice work, you'll need to occasionally clear the sweat off your body—sweat-soaked skin can be hazardous when doing lifts. (You may likewise need to pack an extra spotless towel to use subsequent to showering.)
5. Antiperspirant
Nobody likes working with an entertainer who smells up the studio.
6. Aroma or cologne
On those bustling days when you don't have the opportunity to shower after thorough classes or practices, a snappy spurt of a mellow cologne can cause you to feel and smell new.
7. Sterile wipes
Useful for purifying a minor cut or scratch or even grimy hands, especially when it's awkward for you to leave the studio or stage territory.
8. Anti-toxin salve
To forestall contamination, apply something like this following purifying any sort of cut or scratch.
9. Wraps
A huge combination is consistently significant!
Conclusion
Whether you are a professional or a beginner, a jazz dance footwear is the perfect dance shoe for your classes. They provide the right support and give you the flexibility to execute basic to advanced movements.
It is important to find an elegant fit, but having a sturdy, well-fitting footwear always works to your advantage. Other than jazz dance, you can wear it for different routines, be it street style, hip-hop, or funk dance.